Be a part of the funniest,coolest, and most original theater you will ever experience when the Cracked Wall Comedy Theater cracks the wall between audience and actors in
Ronald Jay Cohen's

FROZEN STYPH

.

Audience members so inclined can take on a role in the play and show off their comic talents as they share a memory of Max. Or, they can just watch, laugh, and be drawn-in to a totally unique and captivating theater experience.

To begin to get a sense of the kinds of things that go on at a live performance of FROZEN STYPH...
click HERE.

Be there to experience a live performance of

FROZEN STYPH

when the Cracked Wall Comedy Theater opens the door to a uniquely entertaining, interactive theater experience.


MEET THE STYPHS
Pictured here Max Styph (right), Max's wife, Olga (center), and Max's sister, Lila (left). To meet the entire Styph family, as well as some of Max's friends and co-workers, CLICK HERE.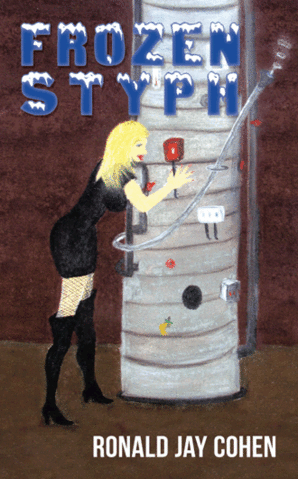 FROZEN STYPH: THE BOOK



Get your copy...

autographed.

.



CLICK HERE

.

LEARN MORE ABOUT HOW FROZEN STYPH WAS CREATED

CLICK HERE